Youth Health Centre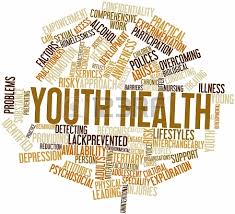 What is the Youth Health Centre (YHC)?
It's a confidential space within the school where youth are the focus. Anything that is discussed in the YHC, stays in the YHC.
We provide information and support related to:
Mental health
Sexual health
Drugs, alcohol and tobacco
Personal and romantic relationships
Please click this link to find additional Youth Support Services within HRM
What reasons do youth visit the youth health centre for?
Feeling blue
Pregnancy testing
Issues at home
Condoms
Stopping smoking
Feeling angry or stressed
Problems with relationships
Wanting to get involved
GSA (Gay Straight Alliance)
Information for projects
Referrals to community supports
Sexual orientation
Feeling confused about life
Lots more! Anything you want!
Immunizations

NOTE: If you need a copy of your immunization record, please call the immunization team at Public Health at 481-5890. Have your date of birth and health card number available. The school does not have access to immunization records.
Staff and Support Team
Jenn Richardson
Youth Health Centre Coordinator/Public Health Nurse
Room 209 (across from the gym)
902-832-8964 Ext 9
jenniferk.richardson@nshealth.ca
Hours: 8am – 3:30pm Monday to Friday (open during lunch)
Karrie Rayne, Social Worker
phone: 869-6131 / fax: 869-6148
karrie.rayne@cdha.nshealth.ca
(Karrie is in on Thursday mornings.)
Support services are offered through the summer months. Please call/email Karrie to arrange for services during this time!
Kim Rose, nurse (Cobequid Health Centre)
869-6106